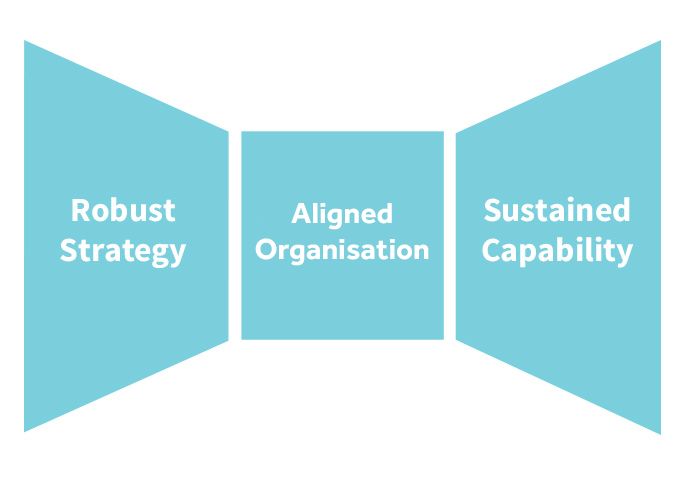 We are experts in helping businesses to take the risk out of strategy execution.
We do this by asking four simple questions:
Is your strategy robust enough to succeed?
Is your Organisation aligned to deliver your strategy?
Does your Organisation have the capabilities required?
Do you know how to secure and sustain those capabilities?
Align+© enables the discussion and challenges your assumptions. We then help you to answer 'yes' to each question so that you can be confident that your strategy can be executed successfully.    
Leading Digital Transformation
Our recent Leading Digital Transformation event challenged us to think differently about how to succeed in'Industry 4.0′.
Leading Digital Transformation video